Helen and I met at the Welsh College of Music & Drama in 1970. We lived in London for a few years before moving back to Cardiff. We bought our first home in Elm Street, Roath, in 1977 and our second in Whitchurch in 1984. In 1993 we moved to Ochrwyth, Risca, where Helen ran Cwmcaddon Boarding Cattery for almost 20 years.


Between 1972 and 1980 we both worked regularly in theatre, radio and TV.


Between us we have worked for

Cameron Macintosh - Cardiff Open Air Theatre - Forum Theatre, Billingham - Miranda Enterprises - Queen's Theatre, Hornchurch - Theatre Clwyd - Theatre Wales - Triumph Theatre Productions - Upstream Theatre Club - Wakefield Tricycle Company - ATV - BBC - Granada TV - HTV - London Weekend TV - Opus TV - S4C.

In the late 1970's Helen played Gwynneth, nanny to a young Patsy Kensit,
in three series of ATV's The Foundation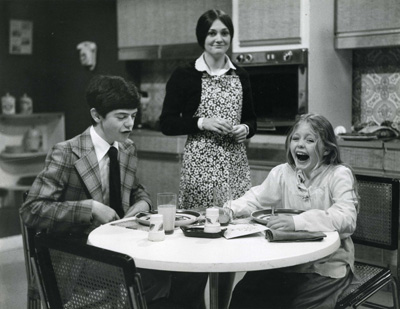 In 1980, when our daughter was born, Helen opted to concentrate on bringing up the family while I avidly pursued my brand new career as a voice-over.
I made my last stage appearance in the Cardiff New Theatre's 1983/84 panto Aladdin, with Ted Rogers and Anne Aston.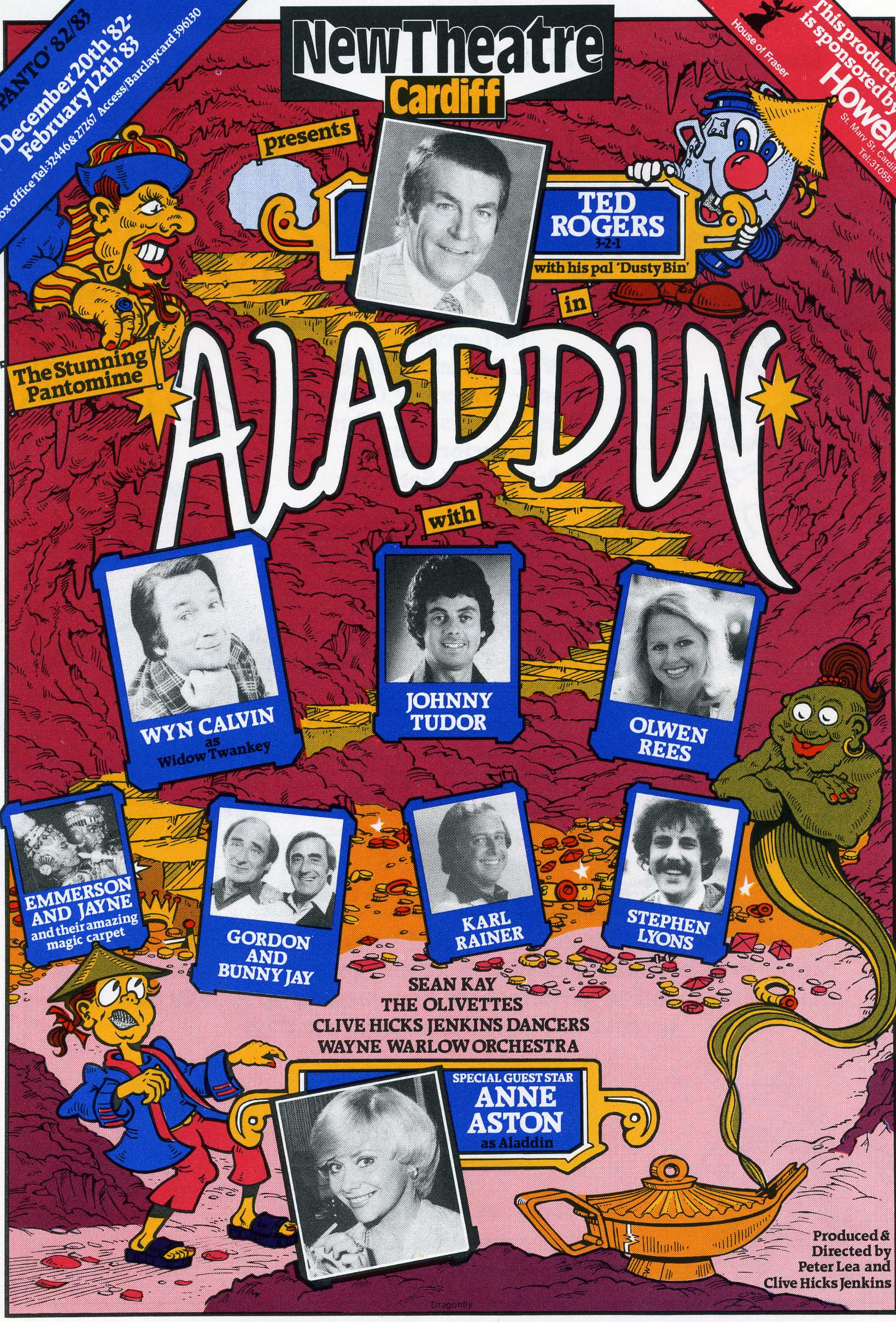 I made my last TV appearance playing David Thewlis's brother in LWT's Dandelion Dead in 1993, filmed in Hay on Wye, with Michael Kitchen, Sarah Miles, Lesley Sharp, Robert Stephens, Bernard Hepton and Peter Vaughan.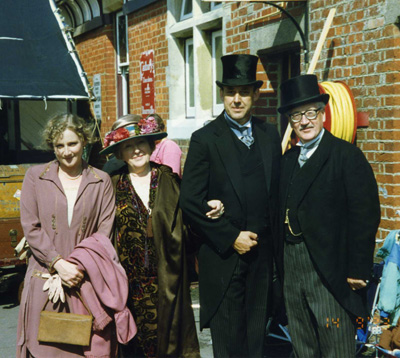 Helen did a brilliant job of bringing up the kids while I carved out an International career behind the microphone but, selling the Cattery and moving to Rose Cottage has allowed her to retire with a manageable garden, a close family and three wonderful grandchildren to look after.
I try to keep her in the manner to which she has become accustomed and intersperse voice-overs with photographing birds, working on my biography of Gareth Hughes, the first Welsh Film Star, other Welsh Media research projects and my World War One research into the 130th (St John) Field Ambulance.